Flower Sculptures.
This was the original tin created from an artwork by Rex Short, a brilliant artist from Axminster in Devon in 1993. It has proved to be quite a conversation piece and very popular with ladies.
I have done other flowers such as Orchids, Daffodils, Poppies and more cultivated types of rose but this one is a wild rose and I think its appeal lies in the simplicity of the design.
You can contact me with any questions or comments by Email or if you wish to have a different flower of your choice, prices may vary considerably depending on the detail involved.
Wild Rose 001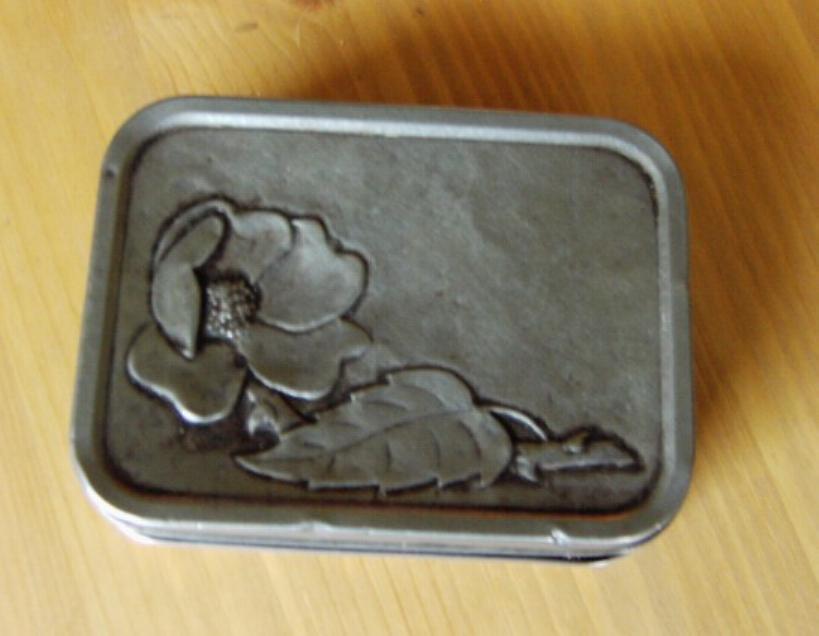 At only £15.00 this is a very sweet way to compliment a lady's beauty.